St Kilda Gatehouse's ability to provide outreach services depends on raising funds from community groups, corporates, trusts and foundations, government grants, churches, individuals and social enterprise. Thank you for your support of some of the most vulnerable women in Victoria. We value your contribution towards ensuring the sustainability of St Kilda Gatehouse's activities.
A big part of fundraising is being an advocate on behalf of women who are often voiceless. St Kilda Gatehouse needs others to help raise much needed funds to run our programs and raise awareness of the stigma that is often attributed with street based sex work or the misconceptions of sexual exploitation.
If you are hosting a social event, please consider whether you could add another dimension through raising awareness of the needs in our community. Consider for example: a St Kilda Gatehouse coffee morning, afternoon tea, a dinner party or birthday celebration. A small donation from each guest could make the difference to the life of a woman in crisis.
Alternatively, set up a larger fundraiser event through our website for your guests to make tax deductible donations – contact us to find out more.
St Kilda Gatehouse welcomes businesses to partner with us in working to support some of the most at-risk women in our communities. Corporate support can be financial or in-kind support.
Financial corporate support is essential to ensure the sustainability of our programs and we would welcome your corporate support of our work in social and community development. In particular, we urgently need financial partners for our Young Women's Program which provides early intervention and support for young women and girls aged 12-25 years, who are involved in or at risk of sexual exploitation.
In-kind support may include:
Workplace collections of non-perishable foods, clothes, toiletries, blankets for our programs;
Workplace collections of high quality preloved clothes and goods for the Greeves St, Op Shop;
Volunteering to organize or host an event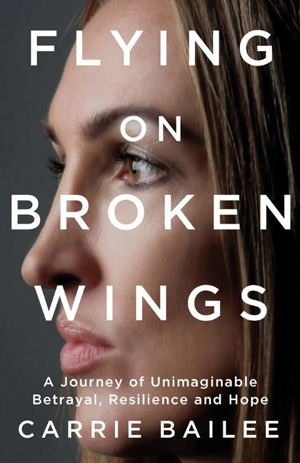 Carrie fled Canada and came to Australia when she was twenty. Once here she was assisted by a number of Australian women, and was ultimately encouraged to apply for refugee status in order to stay in this country. So began her battle to be granted asylum in Australia. Carrie stood before the Refugee Review Tribunal and revealed the dark underbelly of child sexual abuse and organised crime rings in our privileged, first-world neighbourhoods. Carrie story is told in 'Flying on Broken Wings'. It is the story of one young woman's heroic journey to survive, escape and soar above her shocking childhood experiences, and her powerful struggle for freedom and a beautiful life in Australia.
Her story is a message of hope for all of us, but particularly for young women whose lives have been marked by similar trauma and exploitation. In addition, 25% of the book's proceeds go to our Young Women's Program.
You can purchase a copy of the book at Greeves St. Op Shop.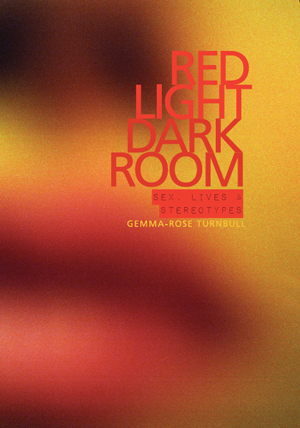 In early 2010 photographer Gemma-Rose Turnbull was awarded an Australia Council for the Arts Connections Residency to do a residency with non-profit organisation St Kilda Gatehouse to teach, photograph and interview street sex workers. Red Light Dark Room; Sex, Lives & Stereotypes is a participatory project, which became a photographic exhibition and book.
Street-based sex work, which involves the trading of sexual services for money or drugs at the street level, can be a hazardous and stressful occupation. People engaged in street-based sex work can be marginalised, and stigmatised by their occupation. The project participants faced daily challenges, including physical and sexual assaults, ill treatment by the public, housing instability, incarcerations and continued financial difficulties. However some of the participants really enjoyed their work, and didn't feel stigmatised or marginalised.
The stories the participants photographed and shared covered their diverse experiences of the profession, and also their lives outside of work, including family, friendships, recreational interests, skills and dreams. The publication does not aim to present a case for or against the legality of street sex work, but rather to show the human side and to tell the stories of a group of women involved in street sex work.
All proceeds from the book go towards assisting the work of St Kilda Gatehouse.
You can purchase a copy of the book at Greeves St. Op Shop OR visit Greeves St. online.