belong
safe. care. connection. knowledge. support. celebrate.
connect
her way. relationship. collaboration. acceptance. trust.
respect
equal. consent. power. evidence-based. best practice.
ARISE seeks to provide professional development focused on understanding, preventing and intervening in Child Sexual Exploitation (CSE), which is guided by the work done with our Young Women's Program. It is suitable for caseworkers, residential workers, support/outreach workers, team leaders, managers, organisational leaders, school wellbeing staff, counsellors, general practitioners, health care workers, community workers and anyone working to support young people. It is made up of two 3-hour modules, which will be conducted online.  
Module 1: Understanding Child Sexual Exploitation
This online module provides an opportunity to build on your knowledge about pathways into Child Sexual Exploitation (CSE), the fundamental elements of CSE theory and elements of effective therapeutic interventions. You will hear about the work done in the Young Women's Program and have the opportunity of listening to those with lived experience of CSE and staff who work alongside them. 
Module 2: Responding to Child Sexual Exploitation
This online module builds on concepts and understanding from module 1, incorporating the social model of consent, CSE in residential care, and power and control. You will have the opportunity to learn how to use Insight Cards*, an interactive resource aiming to promote a better understanding of CSE among frontline professionals, children and young people.  
Apply Promo Code Combined2021 to receive a $50 discount when registering for Combined Modules 1 & 2 – don't forget to select 'apply' in order to add to payment schedule.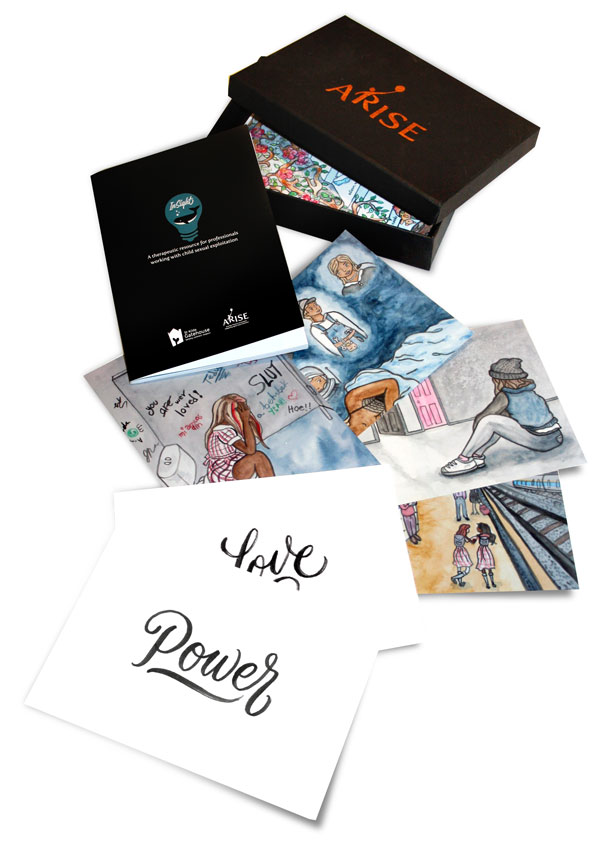 ARISE Online Workshops 2023
Rebecca Stockdale has been involved with St Kilda Gatehouse since 2016. She is a Lecturer in Public Health in the School of Health and Social Development at Deakin University. Her research area of focus is on women involved in street-based sex work and through this, she has gained knowledge about the experiences of young women and girls and the impacts of Child Sexual Exploitation and trauma. She has a background in health education and health promotion, Aboriginal health and education, as well as working in community health with marginalised population groups.  
*Insight Cards are a visual therapeutic tool developed by St Kilda Gatehouse. This tool is a story-stem package of 40 visual cards, which depict various risk and protective factors associated with CSE and can be used in either group settings or individually. The cards are supported by a workbook that guides discussion, questions, and reflective practices.
Pre-requisite is completion of Module 1.
Combined Module 1 + 2 (Online)
$490 (discount $50)
Postponed until 2024
Insight Cards:  A visual therapeutic tool available for purchase to attendees of the Combined Module 1 + 2.
Cost: $60 (inc. GST) + postage
Child Sexual Exploitation (CSE) TERMS
"These tools encourage a young persons growth and recovery. Enabling access to support and a safe way of sharing their story when they struggle to find words to describe their experience. All young people deserve to be shown dignity and taught about choice. To be given the opportunity to learn about self-love and respect and the courage to find their voice and take their power back"
— Carrie Bailee (Author of Flying on Broken Wings)
"The tools and knowledge of sexual exploitation through a therapeutic lens was what I liked most about this training"
Sexual Exploitation Practice Leader
"After the ARISE training I have more awareness of sexual exploitation and better engagement with young people and discussions around sexual exploitation"
Secondary School teacher
"More intentional engagement with young people around relationships and exploitation"
Secondary School Chaplain